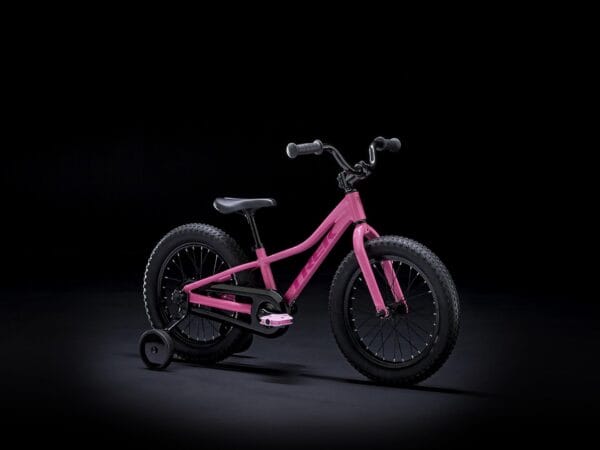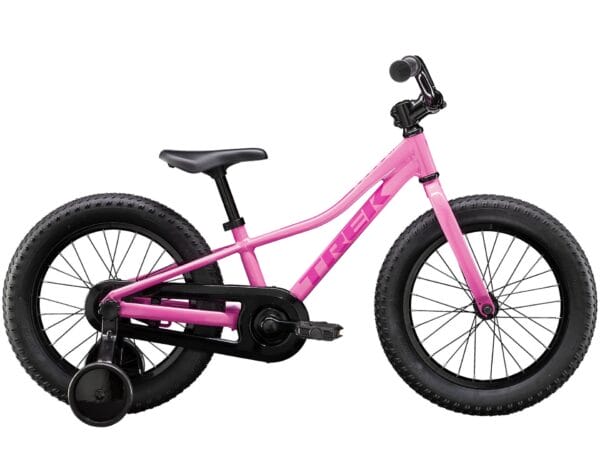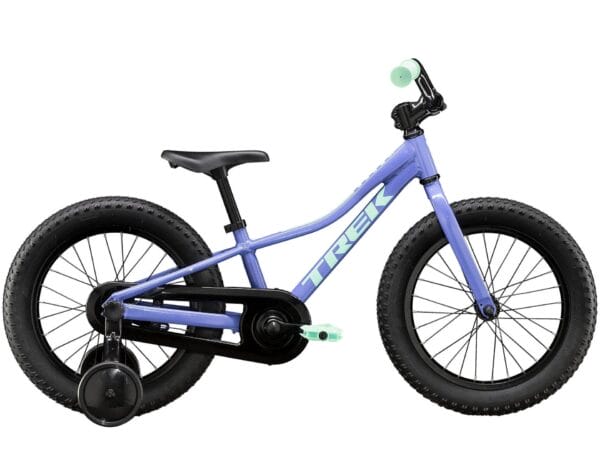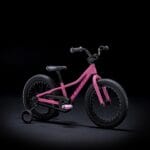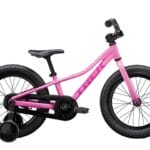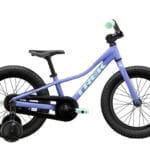 2022 Precaliber 16 Girls'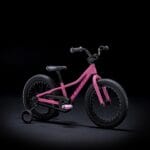 2022 Precaliber 16 Girls'
$399.99
$399.99
Teaching and learning to ride is a breeze with Precaliber 16 Girl's. It has a handle built into the saddle so you can guide while they ride, and tool-free training wheels that are super easy to install and remove. It's a great fit for kids aged 4-5, between 39–46˝ (99–117 cm) tall.
Frameset
Frame Alpha Silver Aluminium, 16″ kids' frame size
Fork Steel, 16″, threadless 1″ steerer
Wheels
Front hub Steel, 100 mm bolt-on
Rear hub Coaster brake, 19T, 120 mm bolt-on
Rim Alloy 16″, 28-hole, Schrader valve
Spokes 14 g stainless steel
Tyre Bontrager XR1, wire bead, 27 tpi, 16×2.25″
Drivetrain
Crank Alloy, 26T, chainguard, 90 mm length
Bottom bracket Square taper, 68 mm, sealed cartridge
Chain HV410, 1/2×1/8
Pedal Kids' Satellite, 9/16 thread
Components
Saddle Kids' padded, integrated seat post, with handle
Handlebar Kids' steel, 25.4 mm clamp, 80 mm rise, 500 mm width
Grips Kids' grip, 107 mm width
Stem Bontrager Approved alloy, 25.4 mm clamp, 15-degree rise, 50 mm
Head set 1″ threadless
Accessories
Training wheel Training Wheel Trek Adjustable 12″-16″
Weight
Weight 8.14 kg / 17.95 lb
Weight limit This bike has a maximum total weight limit (combined weight of bicycle, rider,and cargo) of 36 kg (80 lb).