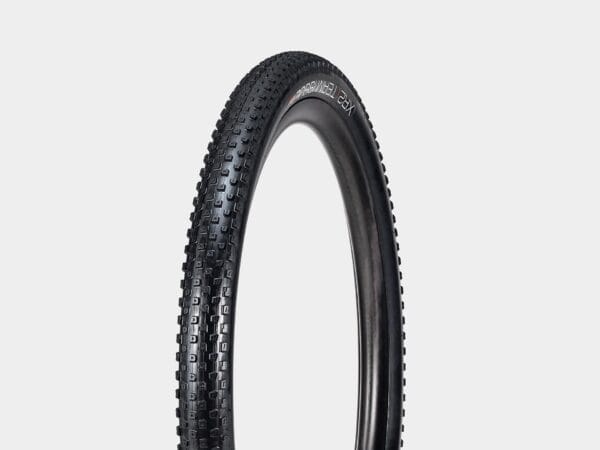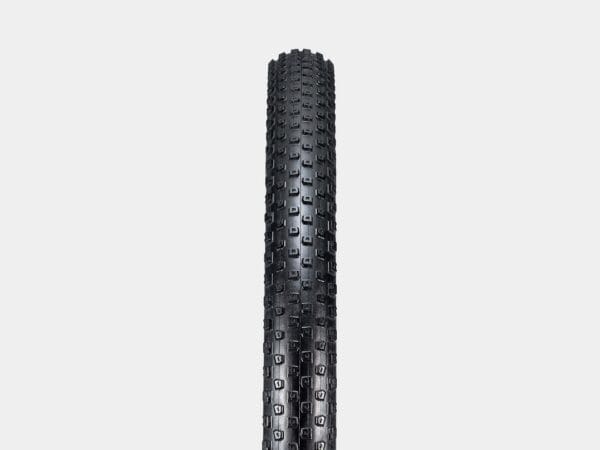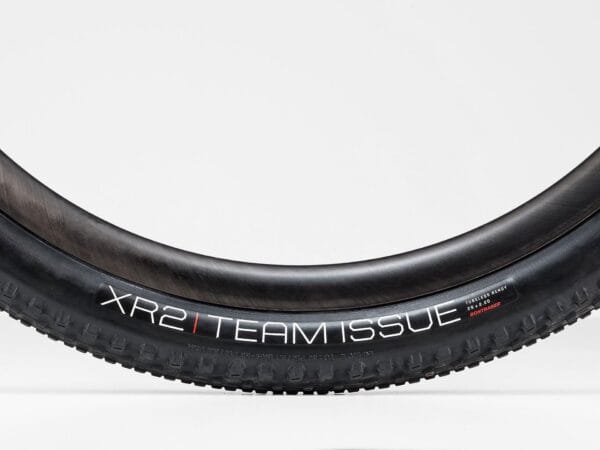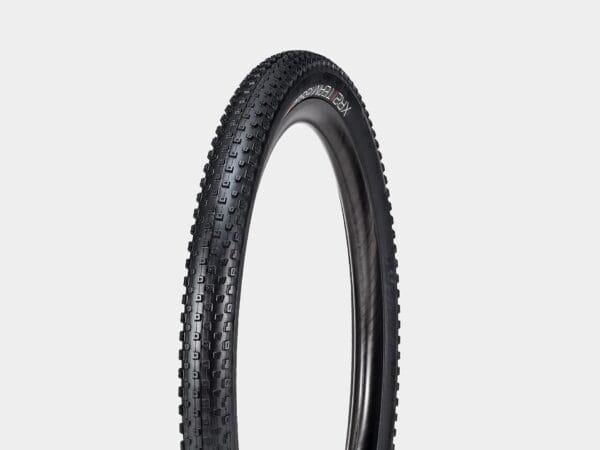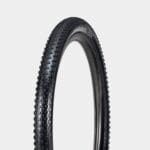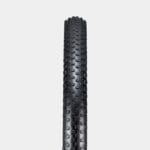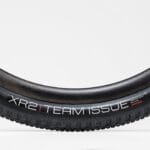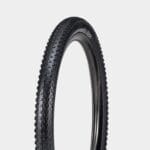 Bontrager XR2 Team Issue TLR MTB Tyre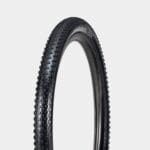 Bontrager XR2 Team Issue TLR MTB Tyre
$69.99 – $119.99
$69.99 – $119.99
A versatile Tubeless Ready trail tyre with fast-rolling yet aggressive tread.
Description
Product Details
Specifications
Additional information
Description
Join the team – ride their tyre
Legendary tyre designer Frank Stacy provides another race-proven design with the XR2 Team Issue mountain bike tyre. It's Tubeless Ready for fewer flats, and features a specifically-formulated compound for lightweight construction, improved cornering traction, and low rolling resistance.
Inner Strength
Our Inner Strength Casing is made of lightweight nylon inserts that provide strong, supple sidewall protection for added tyre durability.
Go tubeless
A properly set up tubeless system lets you run lower tyre pressure for better traction, added confidence and a smoother, faster ride.
Better together
Bontrager offers a complete tubeless system including wheels, tyres, sealant, valves, and rim strips. Every part of this set-up is designed to work smoothly together, for the best in performance and ease of use.
A versatile trail tyre that excels in loose-over-hardpack and firm conditions
Fast rolling with consistent, predictable traction for a variety of trail conditions
Tubeless Ready (TLR) for easy tubeless setup and puncture protection
Supple and strong Inner Strength casing provides lightweight sidewall protection
Lightweight 120 TPI casing provides great ride feel and tyre performance
| | | | | | | | | |
| --- | --- | --- | --- | --- | --- | --- | --- | --- |
| Size | 26″ x 2.2″ | 27.5″ x 2.2″ | 27.5″ x 2.6″ | 27.5″ x 2.8″ | 29″ x 2.0″ | 29″ x 2.2″ | 29″ x 2.6″ | 29″ x 3.0″ |
| Diameter | 26″ | 27.5″ | 27.5″ | 27.5″ | 29″ | 29″ | 29″ | 29″ |
| Width | 2.2″ | 2.2″ | 2.6″ | 2.8″ | 2.0″ | 2.2″ | 2.6″ | 3.0″ |
| TPI | 120 TPI | 120 TPI | 120 TPI | 120 TPI | 120 TPI | 120 TPI | 120 TPI | 120 TPI |
| Durometer | 62a/60a | 60a | 62a/60a | 62a | 62a/60a | 62a/60a | 62a/60a | 62a/60a |
| Type | Tubeless Ready (TLR)/Clincher | Tubeless Ready (TLR)/Clincher | Tubeless Ready (TLR)/Clincher | Tubeless Ready (TLR)/Clincher | Tubeless Ready (TLR)/Clincher | Tubeless Ready (TLR)/Clincher | Tubeless Ready (TLR)/Clincher | Tubeless Ready (TLR)/Clincher |
| Maximum pressure | 50 psi | 50 psi | 40 psi | 35 psi | 50 psi | 50 psi | 40 psi | 30 psi |
| ETRTO | 54-559 | 54-584 | 66-584 | 71-584 | 51-622 | 54-622 | 66-622 | 76-622 |
| Puncture protection | — | — | Inner Strength | Inner Strength | Inner Strength | — | Inner Strength | Inner Strength |
| Weight | 580g | 600g | 690g | 775g | 580g | 630g | 745g | 850g |
Additional information
| | |
| --- | --- |
| Tire Colours | Black, Black/Grey |
| Tire Sizes | 26" x 2.2", 27.5 x 2.6", 27.5 x 2.8", 27.5" x 2.2", 29" x 2.0", 29" x 2.2", 29" x 2.6", 29" x 3.0" |